We are sure that you will enjoy your elegant an...
Nishimuraya Hotel Shogetsutei
We are sure that you will enjoy your elegant and luxurious time in our "New Type Japanese Hotel" with our vast 165,000 square meter grand garden surrounded by the lush natural green forest.
Rooms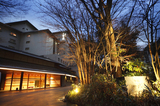 Forests surround our 165,000 square meters of lavish gardens.
The garden field provides a charming elegance to a leisurely visit to the hot springs.
Our ambition is to provide satisfaction to our guests' desires to travel with our warm hospitality.
Nishimuraya Hotel Shogetsutei, as you know it know, emerged from the melding of 150 years of history with a more modernized Japanese style of hotel.

Enjoy our luxurious banquet style meals that use specially selected snow crab from the Sea of Japan and cuts of Tajima Beef, the origin of Kobe beef. A relaxing visit to our open-air hot baths, jacuzzi, and sauna makes your enjoyable stay even more enjoyable.
Take a tour of the famous seven open-air public hot spring baths or sight see around the traditional town of Kinosaki, we would be happy take you there with the hotel's free shuttle bus.


Comfort Twin (Non-Smoking)
Max capacity:1~3persons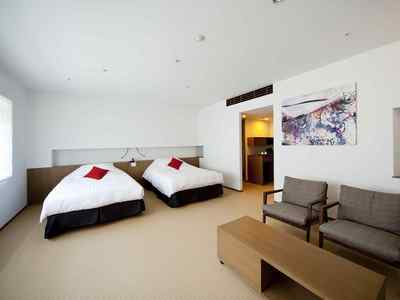 Western-style room with 2 twin beds. With extra bed, 3 adult guests can be accommodated. This is a non-smoking room.

Facilities: Wi-Fi and Lan port for Internet access. Flat screen TV and Blu-ray player with digital sound projector and Bluetooth audio receiver. Bathroom featuring rain shower. Air cleaner and humidifier and more.

* photographs for sample only
* plans with dinner are served in Restaurant Ricca unless noted otherwise.
Dinner and breakfast included

JPY 25,920〜/person /night